STIIIZY FERNDALE
CANNABIS DISPENSARY
STIIIZY Ferndale Grand Opening Specials
Since we just had our grand opening, we are running some specials right now. We will update these deals as new promotions happen.
About STIIIZY Ferndale Dispensary
STIIIZY Ferndale is our first location in Michigan! Located at 642 E 9 Mile Rd. Ste 1B, Ferndale, MI 48220, this dispensary is our 19th STIIIZY dispensary overall. We're excited to join the Upper Midwest to serve the Ferndale community and surrounding areas. You can access us easily from the major roads like Woodward Ave and I-75.
We serve a variety of cities and neighborhoods that surround Ferndale, like the city of Hazel Park, Pleasant Ridge, Huntington Woods, Royal Oak Charter Twp, Oak Park, Madison Heights, and Southfield. Neighborhoods include Garden Homes, Green Acres, Eight Mile Wyoming, Blackstone Park, Greenwich, McDowell, Palmer Woods, Penrose, and Chaldean Town to name a few.
We're also in close proximity to Wilson Park, Martin Rd Park, Palmer Park, the Detroit Zoo, and the Detroit Golf Club.
Quality STIIIZY Staff
We wouldn't be anywhere without our educated, helpful Dispensary Sales Associates. They really are at the heart of our service.
When you come into our dispensary, you'll find that our staff are passionate about cannabis and finding you the right fit for your needs.
Cannabis in Ferndale
STIIIZY's brand carries a lot of weight in California and the other states where we have locations. That's because we take pride in growing and cultivating our own premium weed, and we're happy to be able to share this in Michigan. 
Our marijuna products, experiential retail lifestyle brand and loyal STIIIZY customers are why we are considered the #1 cannabis brand in California… and we strive to hold this distinction soon in Michigan as well!
Watch this video to learn more about STIIIZY.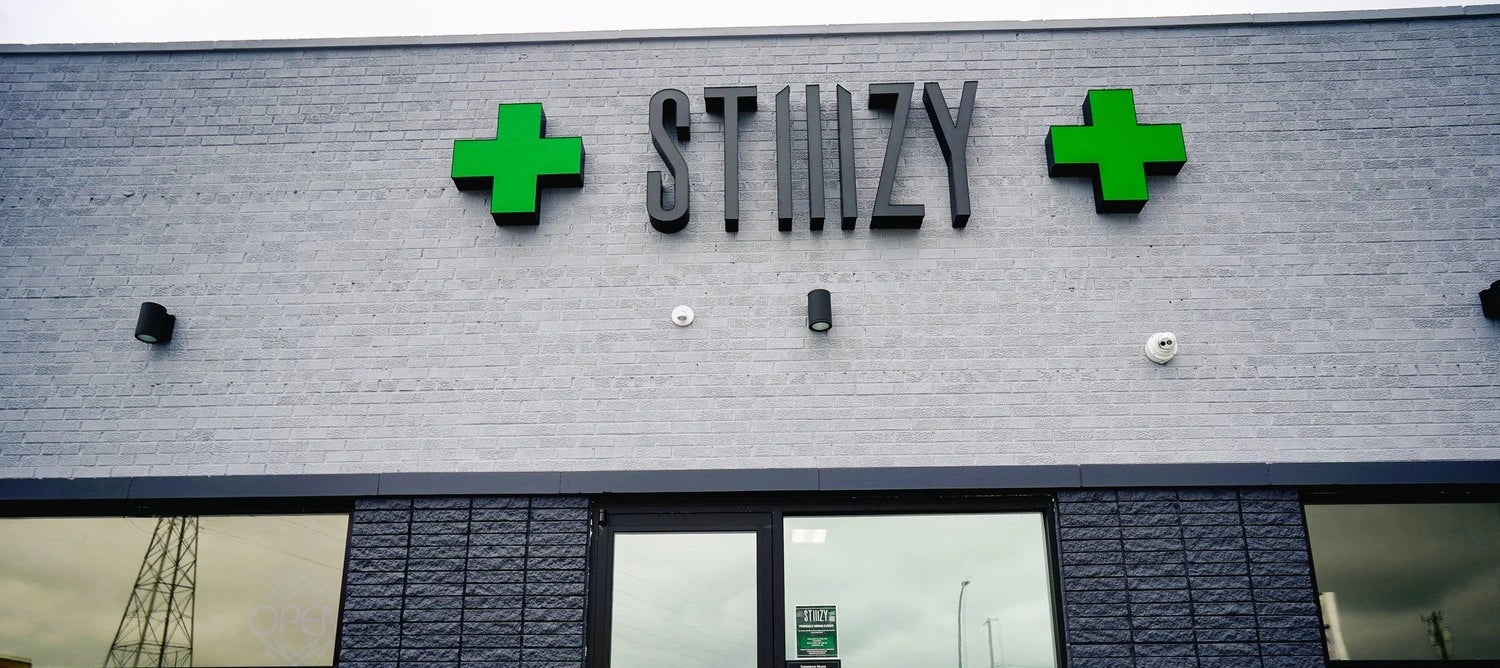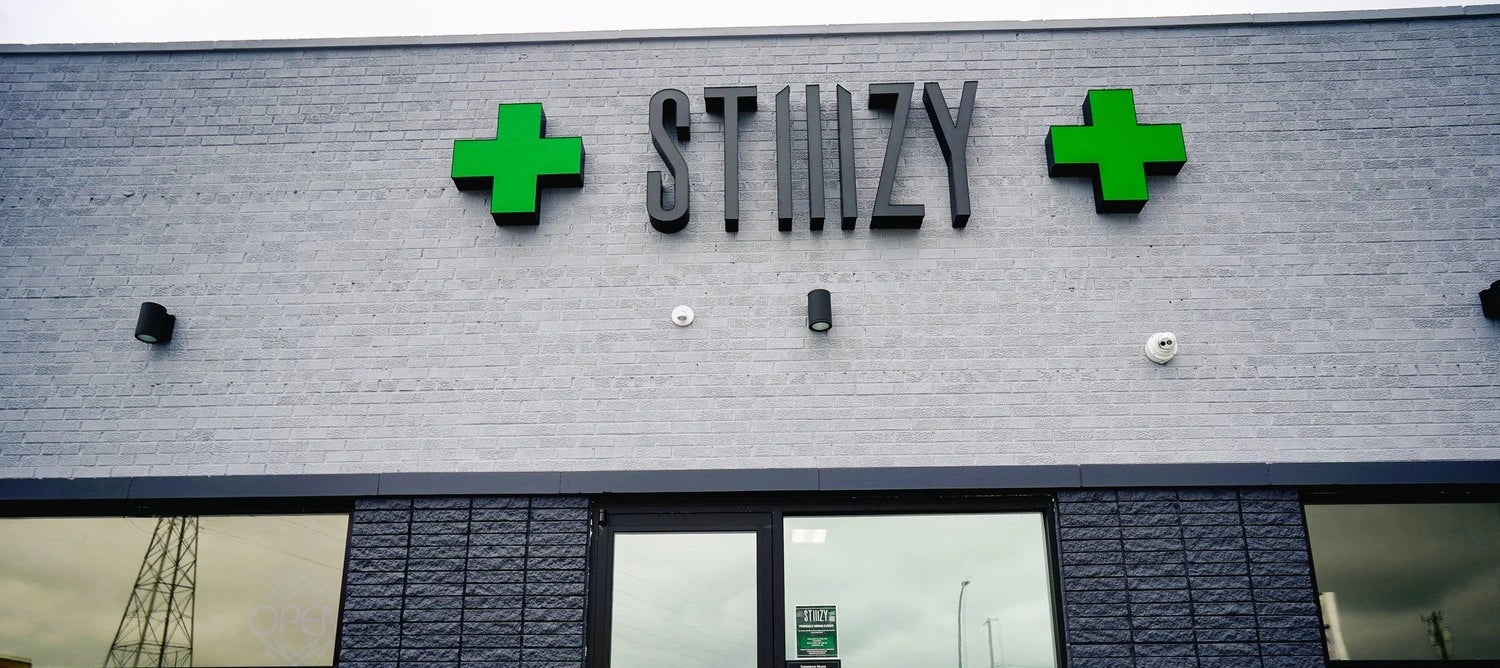 What STIIIZY Ferndale Dispensary Customers Say
This place is dope! Awesome experience and interior design. Ashley provided great service and was super helpful to find out products. Definitely going again!

Orlando Benedict
One of the best weed brands in operation is now *Officially* in Michigan. 💪🏿🍃

ShoRyu King
Awesome place with awesome products!!!!

J Wafe
Very professional and always welcoming, great deals on everything.

just_ jenean
A great place to visit. 😊 😀

michelle Rogers
Great prices and quality product. No complaints here. I will be back.

Lakeysha Moore-Washington
John was incredible! I know all the staff here is highly educated but John nailed it. Above and beyond and from a stand point of training, this guy does as asked. Even though I had a million and one questions that made him digress, he still finished the tour fully and always was completely honest and sincere when it came to information and opinions on products yet always circled back to recommending a store branded product and ended it all with a solid upsell. Great job man!

Joshua Flitton
STIIIZY Rewards Program
Like sharing with your friends and family? Like getting discounts? Yeah, so do we. That's why we created a rewards program that includes these two options:
1. For every person you refer to our STIIIZY locations, you will get a $3 referral discount.
Note: The referral must happen in person, so load your car up with friends, family, coworkers, neighbors, (whoever's on your list!) the next time you come in.
2. Receive $1 credit for every $100 you spend. 
You can use this accrued credit for any future purchase. Simply ask your favorite STIIIZY Dispensary Sales Associate how much credit you have in your account when you're in the store.
At this time, the STIIIZY Ferndale location is recreational only, but we do recognize patients for medical marijuana usage with the proper ID and paperwork.
Yes, we have a variety of different brands that carry CBD products from edibles to vapes to flower to drops to capsules, etc. Learn more on our product page.
The store closes at 9 PM. New customers can come in 15 minutes before closing, and returning customers can come in 10 minutes before we close up. Online orders end at 8:45 PM.
Our friendly, knowledgeable staff loves to help you find your favorite cannabis products, but they also love to go home when it's time.
All sales are final. We can't honor returns or cashback.
We can't accept exchanges unless the items are deemed defective by the store manager where the purchase was made. 
If determined to be defective, the item must be surrendered in its original packaging and within the 7-day window. It will then be exchanged for a replacement of the same item. 
Note: If it's not in its original packaging, we can't accept it.
CA Recs only. We do accept digital forms of Recs. Please email the PDF file to the store directly. You can call the store directly at (707) 241-4165 for more information. 
We do accept out-of-state licenses.
You must be 21 years of age or older and provide proper identification.
Right now, STIIIZY is available in California, Washington, Nevada, Michigan and Arizona. Like and follow us on Facebook and stay updated on new locations!