STIIIZY SOMA
CANNABIS DISPENSARY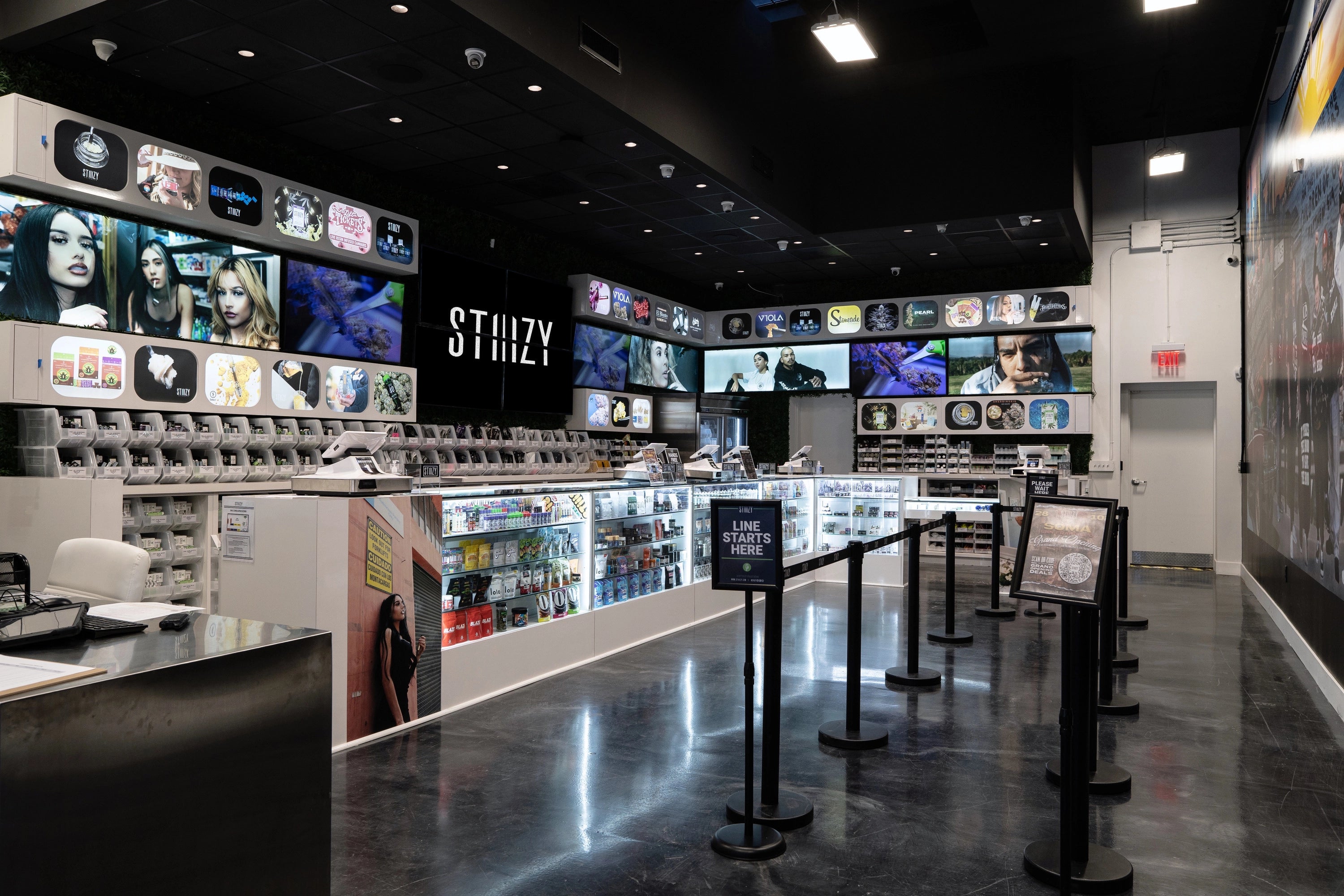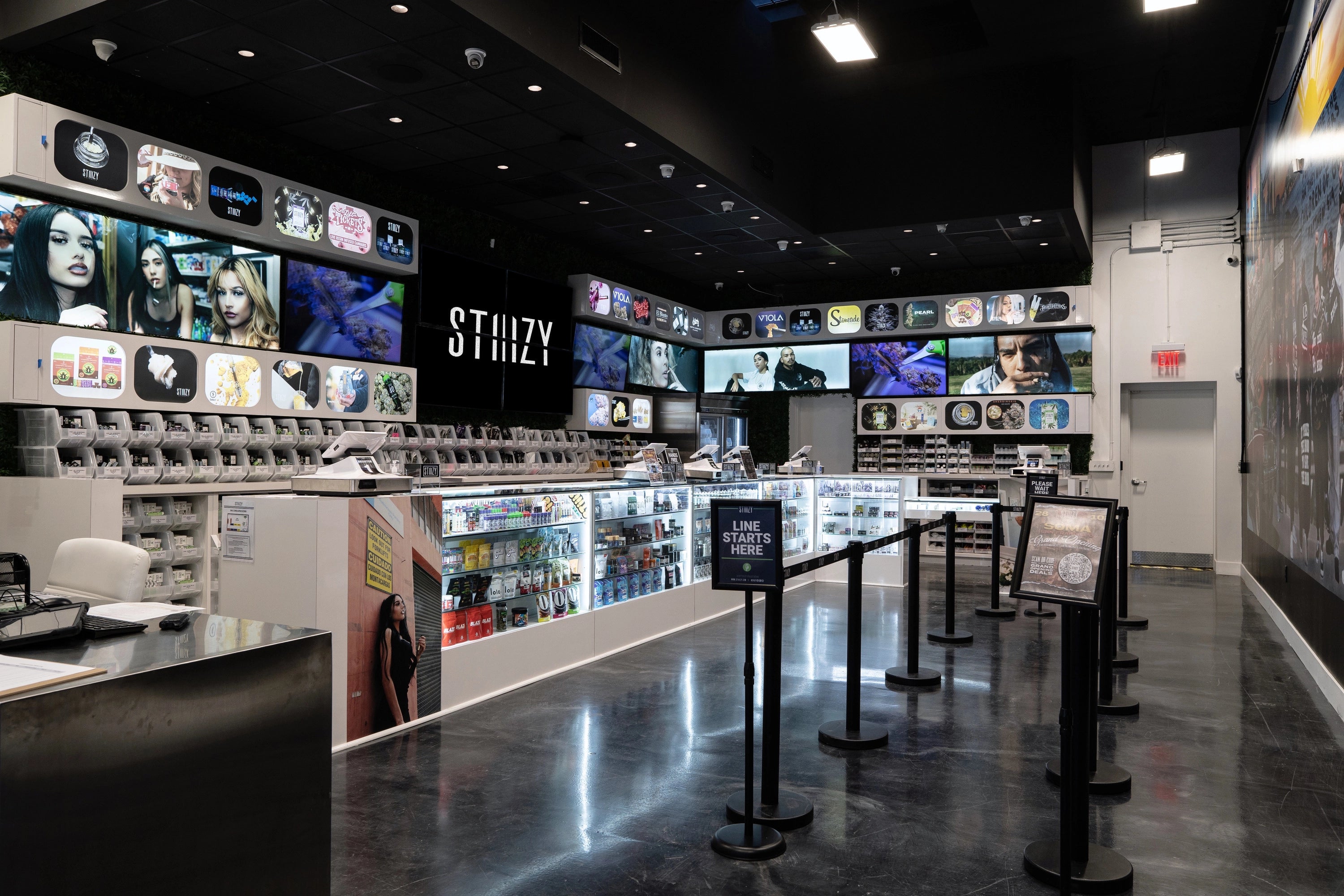 STIIIZY SOMA Specials
As a new location, we don't have our weekly specials set up just yet. But we do have a variety of first time patient deals for a limited time. 
About STIIIZY SOMA Dispensary
STIIIZY SoMa is officially open for business!
If you live in San Francisco, California our location at 518 Brannan St opens its doors 9AM - 10PM to conveniently serve the cities of Oakland, Fremont, and more.
With our weekly deals, getting your favorite vape juice or stocking up on edibles couldn't have been easier. Stop by soon to get your hands on some great products while they last!
FRIENDLY STIIIZY Dispensary BUDTENDERS
Our Staff Associates take as much pride in the role they play within the cannabis industry as we do. They are educated, resourceful, and friendly STIIIZY BUDTENDERS who are passionate about helping our customers find just the right fit for their situation or requests.
We're excited to offer another opportunity for these special folks who care about what they do and the customers they engage with.
SOMA Cannabis Dispensary
Having another dispensary in San Francisco allows your favorite STIIIZY products to be available closer to home. You can choose from a variety of flower strains, pre-rolls, concentrates, topicals, edibles, STIIIZY merchandise, and more.
Our marijuna products, experiential retail lifestyle brand and loyal STIIIZY customers are why we are considered the #1 cannabis brand in California… and we strive to hold this distinction soon in Michigan as well!
Watch this video to learn more about this distinction.
What STIIIZY SOMA Dispensary Customers Say
Once I got inside, everyone was very nice and welcoming. The person who helped me was very informative, I got what I was looking for and it was cheaper than I expected. However, the two armed security guards outside are intimidating, which is maybe the point but not very welcoming... they chatted with me and asked for my id before I went in but still, I felt intimidated to go in. Overall good experience and if I am in the area again I would go back for sure.

Andrea N.
Amazing customer service experience every time. Mary can be a little impatient and not super knowledgeable but always helpful. I wish I could remember the guys name. Epic customer service attention to detail and incredible recommendations every time. All in all I'll go back every week for my meds. Cheers!!!

Jason L.
This dispensary is incredibly welcoming and professional. Come to this STIIIZY if you'd like a high end experience and product with low end prices.

I come here often and the other week two dudes who assist me here and there remembered my order and had it ready before I got to the counter!!! Everyone at this establishment is super chill and knowledgeable about the product. Best dispensary in SF in my opinion.

David G.
I can't get enough of Stiiizy Soma!!! Best place around!!!

jpthasdor23
STIIIZY Rewards Program
Like sharing with your friends and family? Like getting discounts? Yeah, so do we. That's why we created a rewards program that includes these two options:
1. For every person you refer to our STIIIZY locations, you will get a $3 referral discount.
Note: The referral must happen in person, so load your car up with friends, family, coworkers, neighbors, (whoever's on your list!) the next time you come in.
2. Receive $1 credit for every $100 you spend. 
You can use this accrued credit for any future purchase. Simply ask your favorite STIIIZY Dispensary Sales Associate how much credit you have in your account when you're in the store.
At this time, the STIIIZY Pacoima location is recreational only, but we do recognize patients for medical marijuana usage with the proper ID and paperwork.
Yes, we have a variety of different brands that carry CBD products from edibles to vapes to flower to drops to capsules, etc. Learn more on our product page.
The store closes at 10 PM. New customers can come in 15 minutes before closing, and returning customers can come in 10 minutes before we close up. Online orders end at 9:45 PM.
Our friendly, knowledgeable staff loves to help you find your favorite cannabis products, but they also love to go home when it's time.
All sales are final. We can't honor returns or cashback.
We can't accept exchanges unless the items are deemed defective by the store manager where the purchase was made. 
If determined to be defective, the item must be surrendered in its original packaging and within the 7-day window. It will then be exchanged for a replacement of the same item. 
Note: If it's not in its original packaging, we can't accept it.
CA Recs only. We do accept digital forms of Recs. Please email the PDF file to the store directly. You can call the store directly at (747) 245-3421 for more information. 
We do accept out-of-state licenses.
You must be 21 years of age or older and provide proper identification.
Right now, STIIIZY is available in California, Washington, Nevada, Michigan and Arizona. Like and follow us on Facebook and stay updated on new locations!